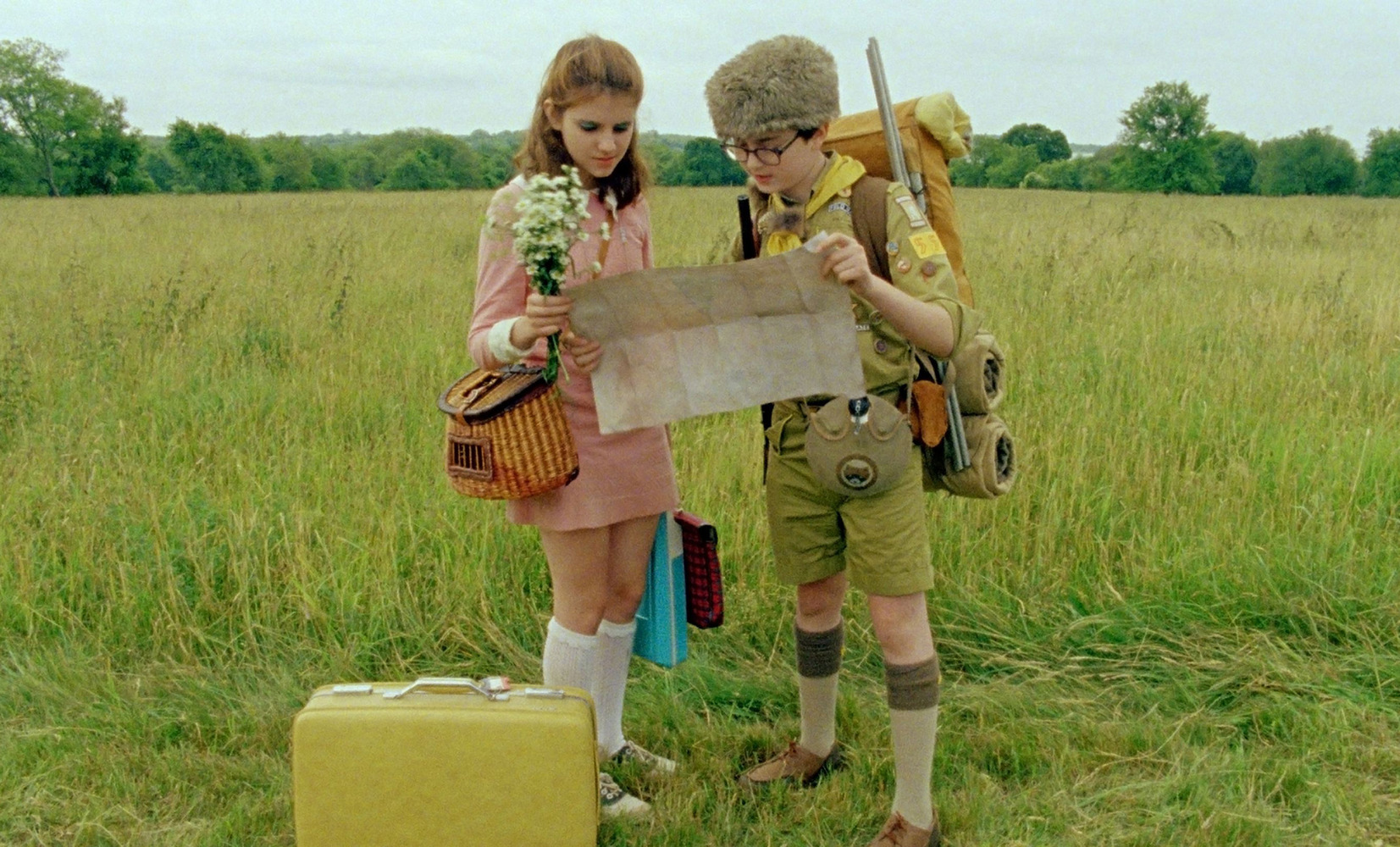 Well it's the end of the year. 2012 has been a pretty great year for movies. There have been some amazing films, but there were also some movies that were absolute GARBAGE! Keep in mind I still have to see "Amour", so this list may change when I see the film. So keep checking back.
Also keep in mind some of my rating's might not match, meaning a movie I gave a 4, might be ahead of one I gave a 5. It's just going by how much I ENJOYED them and one's I'd rewatch over and over. The movie's that I did full reviews on have links next to them that say "Review", that link will take you to my full review. Now without further ado, click the jump to find out the FilmFanMan's Best and Worst of 2012 in Movies!
Most Overrated Movies of 2012:
"The Campaign"- Completely unfunny, It was still entertaining, but just unfunny. I was very disappointed.
"Madagascar 3: Europe's Most Wanted" (
Review
)- Everyone seemed to have liked this installment the best of all three..but not me. I thought it was the worst out of all of them.
"The Pirates! Band of Misfits"- The claymation was good but the rest of the movie was just boring, dumb, and unfunny.
"Beasts of the Southern Wild"- Really liked this movie, I just didn't ADORE it like everybody else!
"Lincoln"- Yes, I enjoyed "Lincoln" to a point, and Daniel Day Lewis gave a FANTASTIC performance, however; everything else about the movie was simply boring.
Most Underrated Movies of 2012:
"Tyler Perry's Madea's Witness Protection"- A lot of people thought it was awful, but I actually got a few laughs out of it.
"Snow White & The Huntsman" (
Review
)- I thought the movie had a lot of great performances and awesome special effects. I really didn't see what people thought was so bad about it.
"The Watch"- Yes, the movie is not very good. But I actually laughed a few times and I thought it was pretty fun!
"The Words"- I thought it was actually a really intriguing movie with great performances. NOT deserving of the 22% it has on Rotten Tomatoes.
"Rock of Ages" (
Review
)- A decent movie filled with AMAZING music! Also Tom Cruise give's a great performance! Now, that's something I DON'T usually say about him.
"The Guilt Trip"- A surprisingly heartfelt and funny movie! That I actually really enjoyed. (This movie could also be placed on the "Movie Surprises of 2012" list.)
The Top 10 Best Movies of the Year (Counting Down):
10. "Skyfall" (
Review
)- Another GREAT James Bond movie, not as good as "Casino Royale" but a LOT, LOT better then "Quantom of Solace"
9. "Looper"- A fantastic and completely original Sci-Fi movie. It's probably one of the best Sci-Fi movies I've seen in the past few years. I have nothing bad to say about it.
8. "The Dark Knight Rises" (
Review)
- The sequel to my all-time favorite movie. It was not as good as "The Dark Knight" but it was still a wonderful movie that I enjoyed every minute of!
7. "The Avengers" (
Review
)- This really could be #1 but there's more amazing movies ahead of it. But all all I have to say is this movie was fantastic and a FUN time at the movies!
6. "Zero Dark Thirty"
(

Review
)- A truly fascinating, interesting, and very suspenseful movie. Everyone MUST SEE this film.
5. "The Perks of Being a Wallflower" (
Review
)- One of all-time favorite books, and the movie was almost as good. It really felt like what I was watching real people in there real lives.
4. "Argo" - 2012's Best Picture winner! Really good film. Great performances and direction. I was on the edge of my seat the whole movie. Definitely see it if you haven't already.
3. "Moonrise Kingdom"- "Moonrise Kingdom" is an incredible movie with an incredible story, and incredible actors. Everything is incredible. Chances are you have not seen this movie and I recommend you do..NOW!
2. "Django Unchained" - I am not always a big fan of Quentin Tarantino, he is either a hit or a miss for me, and this film was definitely a HIT!! Everything in the film was fantastic. The acting, the screenplay, and the cinematography were all stellar. It's three hours long but that time just flys by because it's so entertaining. I am also going to say that it has the Best Soundtrack of the year! It was fantastic. Definitely see "Django Unchained" if you haven't already, it's definitely the best movie about slavery I've seen, not to mention the 2nd Best Film of 2012.
1. "Silver Linings Playbook"- This movie was really funny, fantastically acted, and very well written. Best Ensemble cast of the year...by far! Jennifer Lawrence DEFINITELY deserved to win Best Actress and I am glad that she did. It was also great seeing Chris Tucker on-screen again, he was really funny and actually gave a good performance in the movie. Overall, "Silver Linings Playbook" is a great romantic dramedy like "(500) Days of Summer", although not quite as good. However, "Silver Linings Playbook" is still the Best Movie of 2012.
Honorable Mentions:
"Pitch Perfect", "Searching For Sugar Man", "The Hunger Games" (
Review
) , "Ted", "Wreck-It Ralph", "Flight", "Prometheus" (
Review
),
"Frankenweenie

"

(

Review

)
, "Safety Not Guaranteed", "Bernie", "The Amazing Spider-Man" (
Review
), "ParaNorman", "Salmon Fishing in the Yemen", "Arbitrage", and "Chronicle.
And Now For...The 10 Worst Movies Of The Year.....(Counting Down):
10. "Hope Springs" (
Review
)- Has a great cast, but I was just completely uninterested the whole movie..
9. "Trouble With The Curve" (
Review
)- The performances were OK, but the rest of the movie was just annoying.
8. "Why Stop Now?"- Incredibly stupid and I did not laugh even once...BAD MOVIE..
7. "10 Years"- I didn't like that the whole movie was just uninteresting and the whole movie was at there class reunion. It was all just BORING!
6. "A Thousand Words"- Words (Pun intended) can't describe how annoying this movie is, and the awful thing is Eddie Murphy doesn't even talk.
5. "Playing for Keeps"- I don't know how many times I've seen this same predictable story. Didn't think the movie would ever end.
4. "John Carter"- Overlong, and honestly it was just stupid.
3. "Red Tails"- Another poorly made, overlong movie. Those airmen deserve a much better film.
2. "People Like Us"- Wow, this movie is long and just completely dumb. Don't even go near this movie because it's bad.
1. "Mirror Mirror"- ....whewf....this was just GARBAGE! I have nothing more to say...GARBAGE!! If you wanna see a movie about Snow White, go see "Snow White & The Huntsman", because that's actually a pretty good movie.
Not So Honorable Mentions:
"This Means War", "ATM", "Wrath of the Titans".
The Most Disappointing Movies of 2012
:
"The Bourne Legacy" (
Review
)- In a year filled with some really good action movies, this one did not prevail.
"The Hobbit: An Unexpected Journey" (
Review
)- I'm a fan of the "Lord of the Rings" trilogy and this movie was honestly just a big disappointment.
"Taken 2" (
Review
)- The first "Taken" movie was REALLY good. This however, did what the second "Hangover" movie did. It completely copied its predecessor. Very disappointed by the film..
The Movie Surprises of 2012:
"Jack Reacher" (
Review
)- A REALLY fun and entertaining action film that, from the trailer, looked like an awful movie.
"Pitch Perfect"- Thought the movie would just be another bad dance movie. But it wasn't it was really entertaining and really funny!
"The Twilight Saga: Breaking Dawn Part 2" (
Review
)- A lot of people still didn't like this last installment in the "Twilight Saga", but I was a big fan and the movie was by far the best "Twilight Saga" movie!
Best Performances of 2012:
Best Actor:
Hugh Jackman- "Les Miserables"
Best Actress:
Jessica Chastain- "Zero Dark Thirty"
Honorable Mention: Aubrey Plaza- "Safety Not Guaranteed
, and
Jennifer

Lawrence

- "The Hunger Games"
Best Supporting Actress:
Anne Hathaway- "Les Miserables"
Honorable Mention: Charlize Theron- "Snow White & The Huntsman"
Best Supporting Actor:
Michael Fassbender- "Prometheus"
Honorable Mentions: Ezra Miller- "The Perks of Being a Wallflower", and Tom Cruise- "Rock of Ages"
Well, that's it! Remember, I will be updating this list periodically!